What IPTV Can Work on Several Devices Same Time?
Categories / IPTV
Tags: 3 devices, IPTV, IPTV subscription, SUBTV
By Aimme Zhenng
If you are looking for one IPTV subscription which can work on multiple devices same time. SUBTV may be a good choice.
It can support on Android TV Box, IPTV smaters, MAG Box, Smart TV(LG, Samsung), Enigma2, Moblie, Tablet ect.
SUBTV can support 3 devices same time even in different NETWORK IP address except for use on Mag device.
What is SUBTV?
Channel Quantity:
8,000+Live 60,000+VOD
Market: European countries, Arab countries.
Full HD, HD, SD live channels , we can choose the suitable one for our network to avoid freeze.
If show charger or loading means you may need to improve your network.
But most families in France country use no problem.
Server have 6 years old already.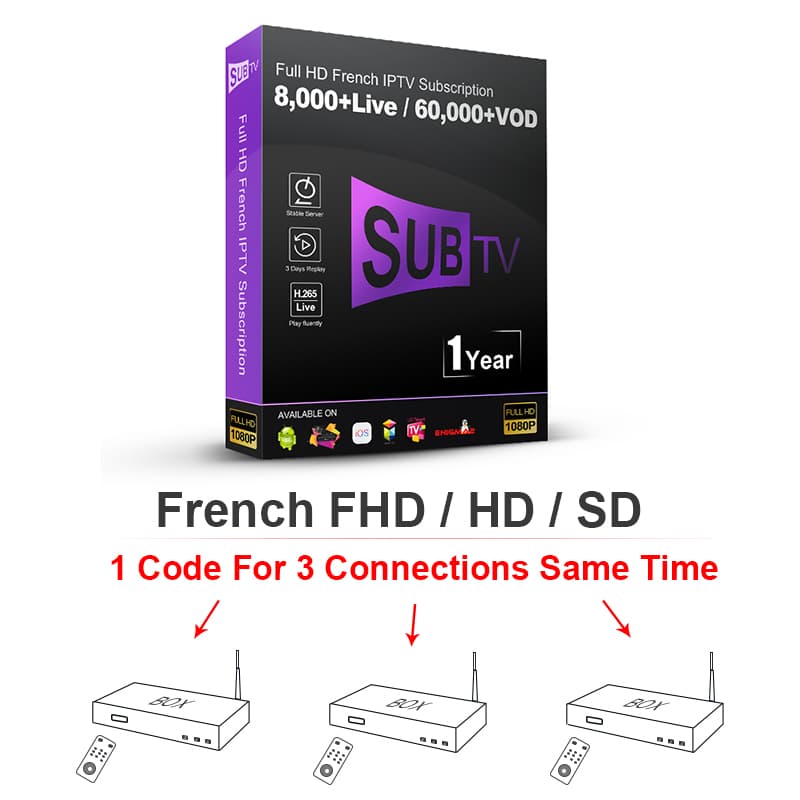 How is SUBTV work?
Also very easy for user.
For android device just download Lxtream player on google store or this link:
https://www.leadcool.net/download/lxtream.apk
Type the account can work.
For IPTV smaters APP (android or IOS system both can install this app)
First need active the code with the m3u link:
http://n1.smartvpluseu.com/downloadfile?code=XXX&type=m3u
URL:http://xtream2.subtv.biz
Port:8000
Username: XXX
Password: 2598854265
XXX mans account